Rear lamp: B&M D-Toplight plus
Specifications:
StVZO approval no: K129, K130
Mass: 94 g (with washers/nuts).
Size: 120.6 mm width, 54.9 mm height, 47.0 mm thickness.
Light source: a red LED.
Mounting method: On the rear rack, there are 2 versions: 50 mm or 80 mm bolt distance (centre to centre). The bolts are zinc plated, the nuts/washers are stainless steel which is nice (I'm not sure if it originally came with stainless washers/nuts as I took this taillamp off of a complete bike).
Cabling/connectors: There are 2 connectors for 2.8 mm female plugs as used on standard double strand wires you can buy from a bike shop. There are also screws to fix double strand wires with bare ends.
Construction: Plastic, housing can partially be openend.
Overvoltage protection: Zener diode 7.8V
Price: ca. € 25,-

Pictures: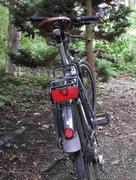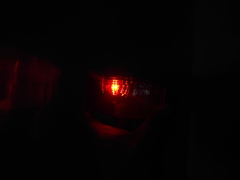 Beam shots
See the camera settings page for more on the setup and settings to make pictures of the beams of taillamps.
Out of a corner (showing how much light is cast upwards, forwards and to the sides) [ F3.9 & F1.8 ]: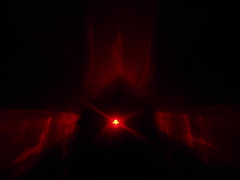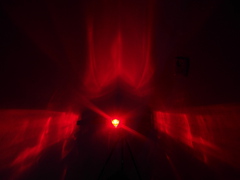 Wallshot (showing the beam pattern):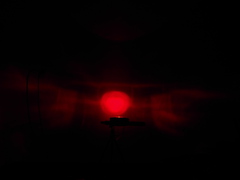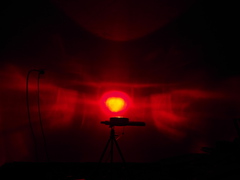 Visibility from various angles (0°, 45°, 90°, 135°) [ 0.5m, zoom x3, F3.5, ISO80, 1/250s & 1/60s ]: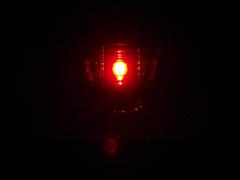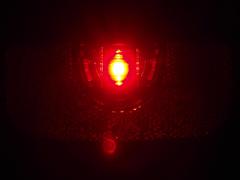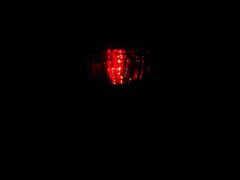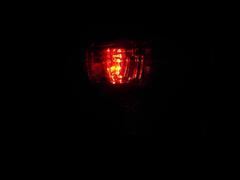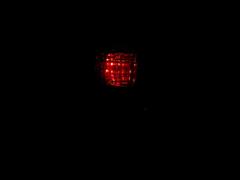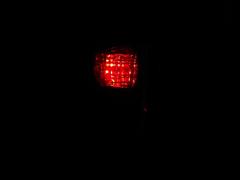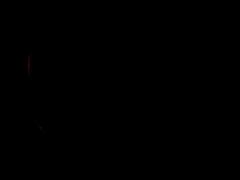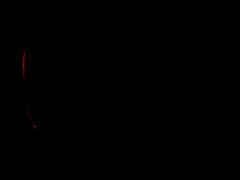 Comparing taillamps
Experiences
Annoying for following traffic until which distance?: At least 5m, longer distance test not yet done.
Visibility: Very small emitting surface as it's basically the LED's light coming straight at you. It's not very bright compared to other LED taillamps such as the Flat plus. Very annoying for cyclists following you.
Visibility by reflection: To be tested.
Ease of connecting wires: Good: bare wires (fastened with screws) or 2.8 mm plugs.

Design- and thus review considerations for taillamps
See Theory for taillamps.
Conclusion
Small emitting surface giving only a reasonable visibility, and it's very annoying for following cyclists, therefore: Not recommended.
Last modified: Mon Oct 14 05:01:04 CEST 2013